Business Ultimate
Features unique to the X Series
The best in the dynabook range. These models are ultra-light and powerful, with or without touch screen. They are built in magnesium, with onyx blue and gold finish. All models have USB-C connectivity with power delivery.
USB-C docking station (and Thunderbolt 3 on some models) is optional.
Mobility and reliability
The dedicated docking station transforms these lightweight models into true desktop. They comes with a complete connector range, in standard format (RJ45, HDMI…). Built with magnesium for strength and lightness.
Portégé Z30
With an ultra-thin, premium design that travels light and is professional through and through, the high-performance 33.8 cm (13.3″) Toshiba Portégé Z30 was made to keep business moving.
More...
Tecra Z50
The 39.6 cm (15.6ʺ) Tecra Z50 is a high class desktop replacement. Built to the standards you'd expect from Toshiba's Z-series, it empowers you to achieve more.
More...
Built for business
These laptops are specifically designed for Business: features and performance tailored to real needs, design focused on reliability, same software image for all models, etc.
All round productivity
Specially designed for small and medium businesses these models present the perfect balance between quality, performance and price.
Satellite Pro A50
With multiple configurations and reliability guaranteed, the Satellite Pro A50 is all set to help you be more productive.
More...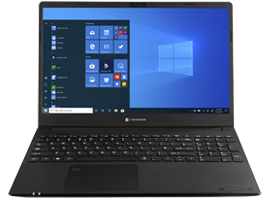 Satellite Pro L50
The dynabook Satellite Pro L50 is a well-rounded 15.6″ laptop designed to bring the latest technology to an affordable price point.
More...
Professionals can rely on these models that bring together the essentials. They are designed with reliability in mind and will be very profitable in the long run.
Satellite Pro C50
IT budgets are strained but the pressure's still on to perform. What's more, appearances matter. That's why the 15″ Satellite Pro C50 offers premium design, fully-loaded features and seamless performance at a remarkably low price.
More...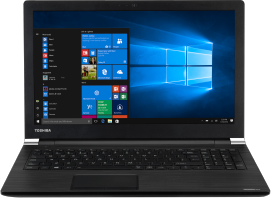 Satellite Pro R50
With a combination of performance and reliability, the 39.6 cm (15.6″) Satellite Pro R50 notebook is ideal for any professional environment.
More...